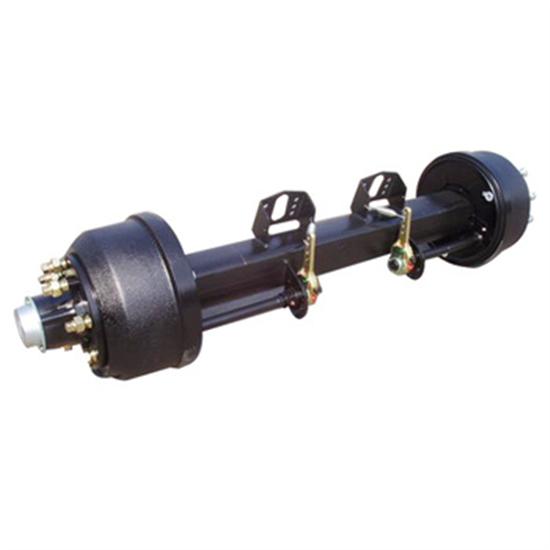 At KDST York Parts India we offers full range of axle components. Our after market York axle parts are manufactured according to the OE standards to ensure peace of mind. You get the same performance and reliability you have to expect while buying OE parts.
Call us on +91-9811786344
Axles of York trailers take a lot of abuse due to poor Indian roads and it is required that the owner of the trailer replace them on time. There is no trailer parts house in India that offers all axle components under roof except us. The prices of York parts India are reasonable and feature excellent quality that gives you and us peace of mind.
Here are our massive range of spare parts for York axles
KDST 356 786114 Grease seal/oil seal
KDST 356 502284 Inner bearing
KDST 401 502179 Wheel bolt (M22 x 1,5) twin or single aluminium
KDST 401 502180 Wheel bolt (M22 x 1,5) super single
KDST 423 786110 Brake drum 10 stud
KDST 356 786106 Hub 10 stud 335 PCD
KDST 401 501340 Wheel cone (Metric)
KDST 401 500570 Wheel cone outer (Metric)
KDST 401 507246 Wheel nut (M22 x 1,5) DIN
KDST 401 502917 Wheel nut (M22 x 1,5) (Michelin type)
KDST 356 502281 Outer bearing
KDST 350 502461 Adjustment nut
KDST 350 501123 Lockwasher
KDST 350 502462 Locknut
KDST 356 507228 Gasket (hub cap) grease
KDST 356 507227 Hub cap grease lube
KDST 356 786317 Hub cap grease lube for hubodometer
KDST 356 786313 Hub cap oil lube
KDST 356 786314 Hub cap oil lube for hubodometer
KDST 350 259040 Hub cap screw, M8 x 40mm
KDST 305 York Slack Adjuster