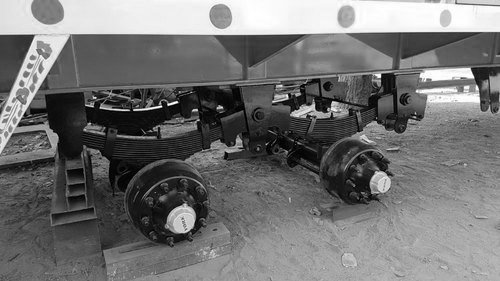 York parts India specializes in after market suspension parts of York trailers. Our trained engineers test each and every single york suspension part to ensure you do not face any problem later on.
York suspension part offer equalizer, center hanger, rear and front hanger, equalizer pins, torque arm bolts, washers, nuts, U bolt bracket, spring packs in India
We also offer fish bracket, upper and lower U bolt bracket, leaf springs, torque arm rod both fixed and adjustable are being offered. So just give a call on following number and we will guide you.
+91 9811786344
As we already said all of our parts are new and have never been used. Used parts are not sold by us. Every single york suspension part that goes off our production line is tested by our auto engineers and compared to the OEM product.
We also keep stock of other york suspension parts in India like front, rear and center hanger. In case we do not have it in stock we manufacture them and then send them to you. Our company KDST has been supplying the york suspension parts to myriad countries including India for quite sometime.
This has installed commensurate confidence in us to yield the best quality york parts for your trailer.